Home
How to Overcome Barriers to Learning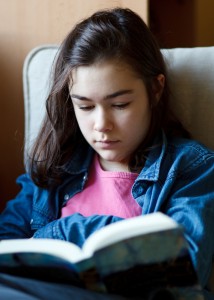 Consider the following signs & symptoms:
1. Skipping words or lines
2. Reversing letters or numbers
3. Words moving on the page
4. Slow reading speed
5. Difficulty following instructions
Although dyslexia is generally understood to be a language problem many of the behaviours observed, such as those described here can also be explained apart from language.
It may surprise you to learn that at least 99% of students with dyslexia between the age of 7 and 17 have a problem with their visual or auditory skills and that between 80 to 92% have a problem with BOTH visual and auditory skills. These findings are based on the work published by the Optomotor Laboratory at the Freiburg University in Germany which involved testing the visual and auditory development of thousands of dyslexic students and is summarised in the book "Visual Aspects of Dyslexia".
Although listening skills are considered important for spelling and sounding out words when learning to read there are also numerous studies to support a visual link to learning. In one recent study at the University of Padua in Italy that involved young children from kindergarten to grade 2 level it was found that visual attention skills (eg. visual discrimination and visual search) were the best predictors of future reading ability. The investigators highlighted the need for better visual interventions, especially for dyslexia, but acknowledged the value of existing approaches.
The impact of a problem occurring with visual and auditory skills is to create a barrier to learning. Typically this will result in less efficient strategies for learning (eg. using a finger to keep place) but in more severe cases can make it profoundly difficult for students to respond to instruction in the classroom.
Unfortunately problems are frequently missed. One of the main reasons for this is that eyesight and hearing are often found to be normal and clinicians may not look any further leading parents to rule out visual and auditory factors as a contributing factor.
Without help many students will continue to persist with these problems throughout school. With the right kind of assistance however visual and auditory development can often be improved to age normal levels.
The goal of intervention is to overcome critical barriers to learning caused by visual and auditory delays, thereby allowing a student to respond more effectively to academic instruction.
In most cases these skills CAN be improved to age normal levels with around 10 to 15 minutes of training a day over a period of months. This should not preclude conventional interventions however such as tuition in reading and maths, since these skills still need to be learned.
For MORE INFORMATION about  how to identify and overcome visual and auditory barriers to learning, enter your details in the box above.
I will provide you with instructions on how to download my FREE diagnostic test on the iPad which is suitable for students 7-17 years of age. It is an important first step since learning begins with good visual and auditory skills.
Stuart Warren
Vision For Learning Ltd
Founder & Director
FOR STUDENTS 5 to 6 YEARS

Whether you are a teacher or parent I have created an easy to use programme designed to enhance visual (and auditory) skills on the iPad using the FREE Doodle Buddy app. The programme takes about 4 months to complete but can be used for longer. It involves daily activities on the iPad to improve visual attention skills. Download your copy by clicking on  iTrain.
VISUALIZING WORDS FOR SPELLING
Many students try to spell by sounding the word out. Good spellers however learn to visualize the word but some students fail to make this simple transition. Get your FREE copy of learning to visualize words by clicking on Visualizing Words.
SCIENTIFIC STUDIES
Click to view scientific studies linking visual and auditory skills to learning outcomes.
TESTIMONIALS & REFERENCES
"Over the last 4 years we have tried numerous things to help our son with his learning and concentration issues – extra tutoring, holistic therapy, you name it we tried it. None of these worked for him.
We then undertook the ICEPT Training Program at the beginning of his last term at primary school. We noticed changes in his concentration after him completing the first module, the more he progressed the more he improved.
When he went to intermediate his results were well below National Standard, and it was suggested by his primary school that he be placed in a class for students with learning issues. We placed him mainstream…
The report that came home this week places him at National Standard level, a great improvement from a child they recommended be in a learning assist class.
The results from iCept show he has gone well above his expectations. We have all noticed a difference in him at school and at home.
I have no hesitation in recommending this program to any parent with a child who is having difficulties concentrating and learning. We have spent numerous dollars to try and help our son; this is a well priced options that really works." – Denise H
"I feel that Shaun [age 14 years] has made improvements with his schoolwork, upon receiving his progress report he is at expected curriculum level or slightly above for all subjects. He just told me a few weeks ago that his reading has improved but not sure by how much whether it was a level and a half or a year and a half in age group for reading. He also receives an hour session one on one for his dyslexia once a week at school and I am happy with his progress." – Diane S
"James [age 9 years] worked hard and to be honest he was ready for it to be over a few weeks before he was due to finish but he stuck at it. And we have noticed an improvement in his reading and writing which we put down to a combination of your eye tracking programme and the work James does with his SPELD tutor once a week. We think the eye tracking work has played a very significant part in his overall improvement at school. – Sarah B